New BLOSSOMS Lesson Uses Math to Help Students Make Decisions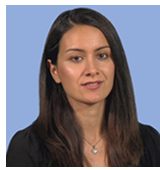 Decisions are tough! How best to select a cellphone plan, choose a roommate or teammate, decide which college to attend, or plan where to go on vacation? In each of these decision contexts, there are conflicting criteria of interest to the decision maker. This new BLOSSOMS lesson from Wayne State University is designed to introduce Multi-Criteria Decision Making (MCDM) methodology. The goal of MCDM is to enable individuals to use a structured analytical methodology for choosing the best alternative as measured by a weighted function of diverse measures that reflects their preferences. This lesson, entitled "Choosing a College Roommate: How Multi-Criteria Decision Modeling Can Help", was developed by Mahdokht Kalantari, a doctoral student in the Department of Industrial and Systems Engineering, and by Ken Chelst, a professor of Operations Research in that same department. Watch lesson here.


MIT BLOSSOMS Signs Agreement with Tecmilenio in Mexico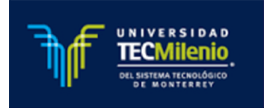 BLOSSOMS is pleased to announce an agreement with Tecmilenio of Mexico. TecMilenio ITESM University has 30 campuses located in 25 cities in Mexico and it also has an Online Campus. Its vision is "To train people with life purpose and skills to achieve it". Its community is composed of 38,000 students; 4,500 teachers; 1,500 employees and 34,000 graduates. The agreement with MIT BLOSSOMS works in stages. In Stage 1, just started, Tecmilenio has agreed (at their expense) to translate into Spanish at least ten existing BLOSSOMS lessons. The Tecmilenio team will select the lessons they wish to translate. These will be the first BLOSSOMS lessons available in Spanish. Read more.


Original Web Series from MIT Showcases Real Science and Real Scientists


MIT+K12 Videos is an educational outreach media program in the Office of Digital Learning. It produces original digital media and live programming that seeks to spark curiosity and a love of learning, open the door to the science / technology / engineering / math (STEM) world, and promote STEM-literacy among the general public. Read more.

Watch this short video featuring all eleven video lessons from Malaysian educators. Click here.

Lessons include introductory to more advanced approaches to this topic. Read more.

Ulpiano Frederick (Fred) Abiog Pontillas

teaches Advanced Placement (AP) Biology, AP Environmental Science, and Big History at the John D. O'Bryant School of Mathematics and Science in Boston, MA. He presents nationally at the National Science Teachers Association annual conference, and is an award-winning teacher, having received the 2013 Massachusetts Math and Science Initiative (MMSI) Partners in Excellence Advanced Placement Teacher Award in Science. Fred's BLOSSOMS lesson, "Ecological Tipping Points: When Is Late Too Late?", examines an environmental sustainability case study from his home town of Taytay, Palawan in the Philippines. Watch video here.