New Lesson Teaches Students to Measure Aerodynamic Forces with Simple Spring Instrument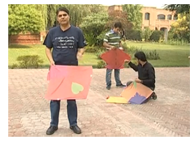 Professor Arshad Bhatti, a professor of physics at the COMSATS Institute of Information Technology in Islamabad, Pakistan, has created a new MIT BLOSSOMS lesson that presents the basics of aerodynamics by using kite flying as an example. In this lesson, "Kite Flying: Fun, Art and Science", students will measure the net forces acting on a kite due to blowing air and will learn how a simple instrument like a spring can be used to measure such forces. They will also examine and experience how the force on the kite is transferred to the string in the form of tension and will again measure that tension with a simple spring. This more advanced approach to the topic is a perfect follow-on to the recent lesson from Malaysia, "Soaring in the Wind: The Science of Kite Flying".

"Why Pay More?" Provides Gentle Introduction to Multiple Regression Analysis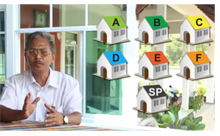 A team of educators at the Universiti Teknologi Malaysia have created an introductory lesson on Multiple Regression Analysis or MRA, a statistical process used widely in many professions to estimate the relationship among variables.The aim of this video is to make it easier for students to understand the concept of MRA based upon a property valuation setting. In order to facilitate students' understanding, a scaffolding method is used whereby students are first exposed to basic equations. Moving clearly, with many in-class activity breaks, this lesson brings students to an understanding of just what Multiple Regression Analysis is and its valuable use in many professions. Watch lesson here.

CPALMS: Florida's All Free Educator Portal with Thousands of Vetted Original Resources and Instructional Planning Tools.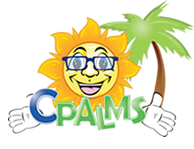 CPALMS (www.cpalms.org) is an online toolbox of information, vetted resources, and interactive tools that helps K-12 educators effectively implement teaching standards. CPALMS provides access to thousands of standards-aligned, free, and high-quality instructional/educational resources developed specifically for the standards and vetted through a rigorous review process. Resources on CPALMS are aligned with Florida's teaching standards and with the Common Core State Standards. CPALMS has more than 7,000 published resources supporting the implementation of the math, science, and English language arts standards. Each and every one of these resources has gone through a rigorous review process that includes teachers and subject area experts. More than 90% of the resources on CPALMS are original, which means they were developed on CPALMS and are available only on CPALMS. Read more.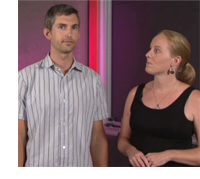 Justin Lessek has been teaching biology and other science courses at the high school and middle school levels for the last eleven years. He has taught in Chicago, Santiago de Chile, and Washington, DC. His class website can be found here.

Diana Aljets

has been teaching Biology in Washington, DC for three years and before that she taught Ecology in Kazakhstan as a Peace Corps Volunteer. Diana has travelled extensively around all parts of Asia and secretly wants to be a Paleontologist. Watch their MIT BLOSSOMS lesson, "The King of Dinosaurs or a Chicken Dinner? One Paleontologist's Quest to Activate Atavistic Genes and Create a Dinosaur" filmed at the Harvard Museum of Natural History.




Spend a day or a week learning to engineer biology! The BioBuilding Professional Development Workshops will impact your understanding of biology AND your approach to teaching. A mixture of classroom, laboratory and design activities provide a professional development experience that is both accessible and inspiring. You'll leave with ready-to-teach lessons that bring engineering into your biology classrooms, labs or science clubs. Read more.