New BLOSSOMS Lesson Helps Students Understand Just How Big a Mole Really Is!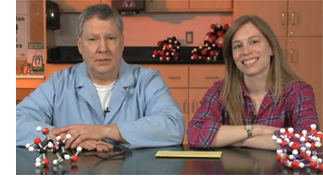 The unit "mole" is used in chemistry as a counting unit for measuring the amount of something. One mole of something has 6.02×1023 units of that thing. The magnitude of the number 6.02×1023 is challenging for many students to imagine. Therefore, the goal of this lesson, entitled "How Big Is a Mole: Do We Really Comprehend Avogadro's Number?", is for students to understand just how many particles Avogadro's Number truly represents. The lesson was created by two chemistry teachers from Newton South High School in Newton, Massachusetts, Jessica Silverman and Alan Crosby, and is the first of eight BLOSSOMS lessons to be developed by Massachusetts high school teachers (read more). This lesson is meant for students currently enrolled in a first or second year chemistry course. It requires only pencil and paper, as the activities suggested in this video place an emphasis on helping students develop their "back of the envelope" estimation skills. In fact, calculators and other measuring devices are explicitly discouraged. Watch the lesson here.


MIT BLOSSOMS Partners with Share My Lesson and TES Connect to Bring BLOSSOMS Lessons to More Teachers Around the Country and the World.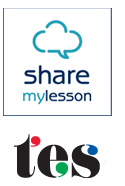 Share My Lesson is a website where educators can come together to create and share their very best teaching resources. Developed by teachers for teachers, this free platform gives access to high-quality teaching resources and provides an online community where teachers can collaborate with, encourage and inspire each other. Share My Lesson also has a significant resource bank for Common Core State Standards, covering all aspects of the standards. Share My Lesson was developed by the American Federation of Teachers (AFT) and by TES Connect, the largest network of teachers in the world, with more than 3.4 million registered online users in over 276 countries and territories. More than 4.7 million resources are downloaded from the TES website a week, with ten TES resources downloaded a second. Home to more than 780,000 individually crafted teaching resources developed by teachers for teachers, this unparalleled collection helps to guide, inform and inspire educators around the world. MIT BLOSSOMS looks forward to partnering with Share My Lesson and TES Connect in delivering its over 100 video lessons to teachers and students across the country and around the globe.


MIT Haystack Observatory Provides Online Resources for Pre-College Students


At the Haystack-Observatory, cutting-edge research is performed in radio astronomy and radar applications to probe the Earth's atmosphere, the Sun's dynamic nature, and mysteries of the distant Universe. The primary objective of Haystack's online educational resources is to provide complete lesson plans for high school teachers. Electromagnetic waves, optics, and molecular chemistry are just a few of the core topics that can be incorporated into the high school science curriculum by exploring the atmosphere and the universe with lessons focused around the research specialties at Haystack. Each of the lesson plans exists as a complete unit. Resources are available to make radio astronomy part of a high school physics or astronomy course. It is also possible to use the 37-meter telescope at Haystack Observatory to make remote measurements. Check out their lessons here.
MIT BLOSSOMS participated in the 3rd USA Science & Engineering Festival (April 26-27). This is the largest STEM education event of its kind in the United States, attracting 325,000 people over a four-day period, with 140,000 attending on both Saturday and on Sunday. The five BLOSSOMS volunteers met with more than 1,000 visitors to the BLOSSOMS booth. Read More.

You Can't Always Get What You Want: A Lesson in Human Evolution



Meet the Family: Investigating Primate Relationships





The Evolution of Surnames in Formville: On Genetic Drift





The Rocks of Magnesia: How Magnetism Works





Ecological Tipping Points: When Is Late Too Late?





The Ecological Cost of Dinner





Pollination: Saying It with Flowers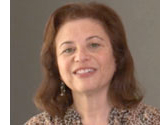 Sandra Haupt has been a math teacher at Concord-Carlisle High School In Concord, Massachusetts for the past 10 years. Before that she was a geophysicist in the petroleum industry in Colorado and worked in environmental law in Vermont. Sandra has always been interested in the history of mathematical thinking and the development of mathematical concepts, and makes a point in her teaching to emphasize contributions from both Western and non-Western civilizations. Watch her MIT BLOSSOMS video lesson, "The Pythagorean Theorem: Geometry's Most Elegant Theorem."