Three Contest-Winning Teachers from D.C. Create Video Lessons for the MIT BLOSSOMS Program
Three high school biology teachers from the Washington, D.C. public school system (DCPS)—Diana Aljets, Sydney Bergman and Justin Lessek—have just completed two new online video lessons for the BLOSSOMS program.
Ms. Bergman is Science Department Chair in the School Without Walls of the

DCPS. Her lesson, "The Case of the Stolen Painting: A Forensic Mystery," was conceived around the idea that students are excited and motivated to learn when they see practical applications of biology. Here, to solve the mystery, the students analyze the plant pollen found in a get-away car, and determine the identity of those plant species using fundamental principles of plant anatomy and reproduction. This lesson can be viewed here.
Ms. Aljets and Mr. Lessek co-teach biology in the Columbia Heights Educational

Campus of DCPS. They co-created their BLOSSOMS video lesson, "The King of Dinosaurs or a Chicken Dinner? One Paleontologist's Quest to Activate Atavistic Genes and Create a Dinosaur." This lesson uses the fundamentals of protein synthesis as a context for investigating the closest living relative to Tyrannosaurus rex and evaluating whether paleontologist and dinosaur expert, Jack Horner, will be able to "create" a live dinosaur in the lab. This lesson can be viewed here.
During the past academic year, the MIT BLOSSOMS team traveled to Washington, D.C. and participated in five Professional Development (PD) days for DCPS teachers. More than 60 DCPS STEM teachers were exposed to the MIT BLOSSOMS project (STEM = Science, Technology, Engineering and Math). A contest was held, as participating teachers were encouraged to suggest new BLOSSOMS lessons to become available to high school STEM classes worldwide. Diana Aljets, Sydney Bergman and Justin Lessek are the winners of the contest.
From the DCPS, Mr. James Rountree (Science Curriculum Specialist, DCPS Office of Curriculum and Instruction) says, "MIT BLOSSOMS was an awesome resource for our teachers and an opportunity for them to engage in professional development with MIT's expert staff around best practices for high quality science instruction. The video contest was a great culminating activity and allowed our teachers to showcase the work they did during the five professional development sessions that took place last year. It was a pleasure working with MIT this year and I hope we can continue working together in the future."
Zero Robotics Program Reaches Out to Middle and High School Students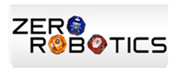 "Zero Robotics" is a robotics programming competition where the robots are SPHERES satellites inside the International Space Station. The competition starts online where teams compete to solve an annual challenge guided by mentors. Participants can create, edit, share, save, simulate and submit code, all from a web browser. After several phases of virtual competition, finalists are selected to compete in a live championship aboard the ISS. An astronaut will conduct the championship competition in microgravity with a live broadcast! Zero Robotics seeks to inspire our next generation of great minds by allowing them unprecedented access to space at the high school and middle school level. By making the benefits and resources of the space program tangible to students, Zero Robotics hopes to cultivate an appreciation of science, technology, engineering and math through healthy, immersive, collaborative competition. Another major goal of Zero Robotics is to lead young minds toward taking the concept of working in space as "normal", allowing imaginations to go beyond the boundaries of rocket science. Read more about the program here.