New BLOSSOMS Lesson Uses Simple Experiment To Engage Students in Study of Ocean Currents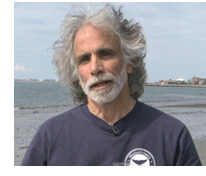 "Will an Ice Cube Melt Faster in Freshwater or Saltwater?" is both the title of a new BLOSSOMS lesson and also its opening challenge. With an often unexpected outcome from a simple experiment, students will discover factors that cause and influence thermohaline circulation in our oceans. The creator of this lesson is Bill Andrake, a science teacher at Swampscott Middle School in Massachusetts. Bill's educational background and passion is the study of marine biology, and thus he often looks for ways to bring ocean science into his curriculum. Beyond providing a basis to understand ocean circulation, this lesson also serves as a springboard to explore other science concepts, including density, buoyancy, and convection and heat transfer with the circulation of a fluid. Watch the lesson here.


New BLOSSOMS Lesson on the Flow of Energy in Ecosystems Filmed at Historical Plimoth Plantation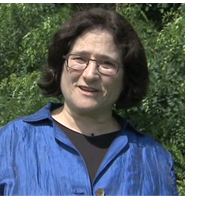 How does the efficiency of energy transfer through ecosystems today compare with that efficiency at the time of the first Thanksgiving? By examining the first Thanksgiving meal and comparing it to a modern Thanksgiving celebration, students will explore the way in which food energy moves and is transformed in an ecosystem. The learning objectives of this new BLOSSOMS lesson focus on the movement of energy from one feeding level to the next within a food web, the way in which energy changes form, and the inefficiency of energy transfer, which in turn affects the availability of food energy for organisms at the highest feeding level. Another key goal is to get students thinking about the efficiency of energy transfer and the bearing it could potentially have on human decisions about what we grow, what we eat, and how much energy is required for the processing, packaging and transportation of food. This lesson, entitled "The Ecological Cost of Dinner," was developed by Leslie Reinherz, a teacher at Canton High School in Massachusetts. Watch the lesson here.


Lemelson-MIT InvenTeams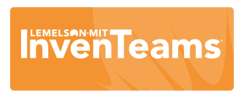 This initiative offers an unparalleled opportunity for high school students to cultivate their creativity and experience invention. InvenTeam students rely on inquiry and hands-on problem solving as they apply lessons from science, technology, engineering, and math (STEM) to develop invention prototypes. Interactive, self-directed learning coupled with STEM curricula are essential for experiencing invention. Lemelson-MIT InvenTeamsTM are comprised of high school students, educators, and mentors that receive up to $10,000 each to invent technological solutions to real-world problems of their own choosing. STEM educators from the continental U.S., Alaska, Hawaii, and territories of the U.S. may apply. Read more here.

We are very happy to report that this month denotes the start of our newest international partnership—with Japan—through the generous support of Fujitsu Corporation and the Fujitsu Laboratories of America. Dr. Tetsuro ("Tetsu") Takahashi of Fujitsu will be present at MIT during the active period of the partnership and spend at least half of his time on BLOSSOMS in and for Japan. He will be our bi-lingual interface with our colleagues in Japan and manage that relationship. He will also partner with MIT BLOSSOMS staff on innovative directions for the program. Read more here.

Six BLOSSOMS lessons are now available in Mandarin Chinese versions. Read more here.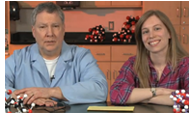 Alan Crosby instructed chemistry for nearly 30 years at the university level, most recently at Boston University, before transitioning to teaching at Newton South High School in Massachusetts. His thesis focus was on quantum chemistry—however, with a rich experimental background, he ran the numerous laboratory courses at Boston University. He has been involved in chemical education his entire career, specifically working with high school chemistry teachers since 1980.

Jessica Silverman

holds a B.S. in chemistry from MIT and a Ph.D. in molecular microbiology from the Tufts University School of Medicine. She has three years of teaching experience at the graduate level and one year at the high school level. Alan and Jessica collaborated on developing their BLOSSOMS lesson, "How Big is a Mole? Do We Really Comprehend Avogadro's Number?" Watch it here.